Deadline missed for WOOB4... Its ok...
Restarted work on the Polar Bear...
I added some more black and dark brown to some spots which I think should be darker and patched some parts...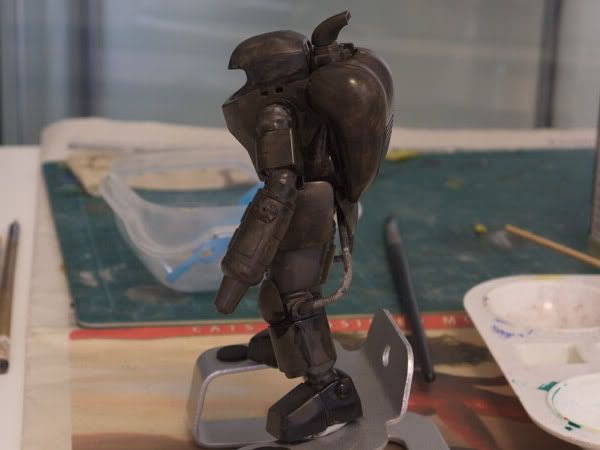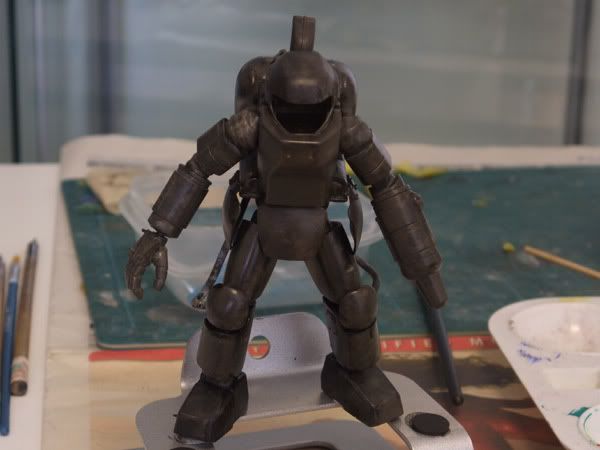 I don't have dark green, so I used Gunze Gundam Color Gray 24 and started dancing my brush around.
Two layers of gray, with the second layer of gray with lots of thinner somehow looks lighter in color.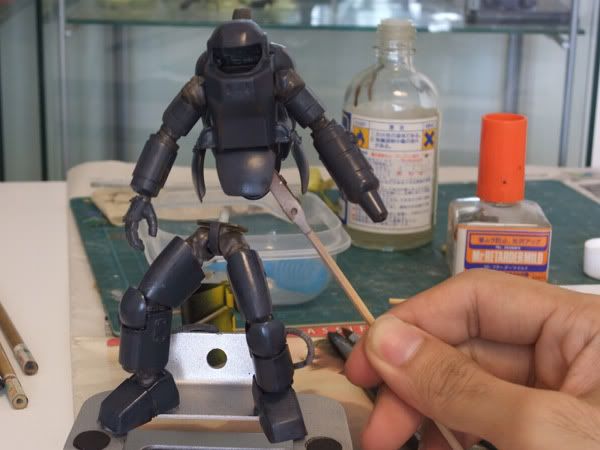 Man, the fumes are terrible... I'd better do it near the window next time.
Next up, white ...