Just came back from my church camp and received another shipment from SMJ...
Ashley quickly proceeded to open up the package for me...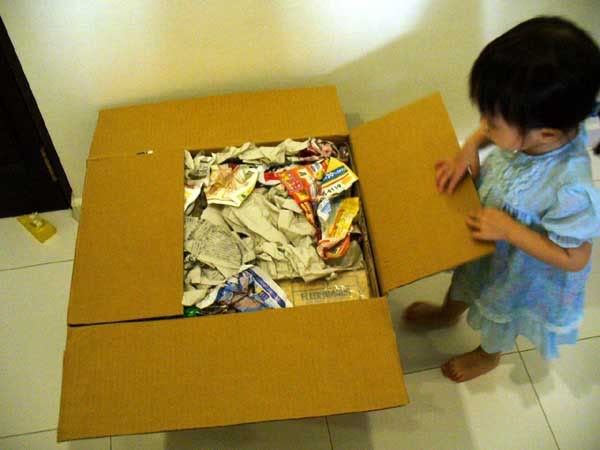 Throws out all the newspaper...
See how fast she works!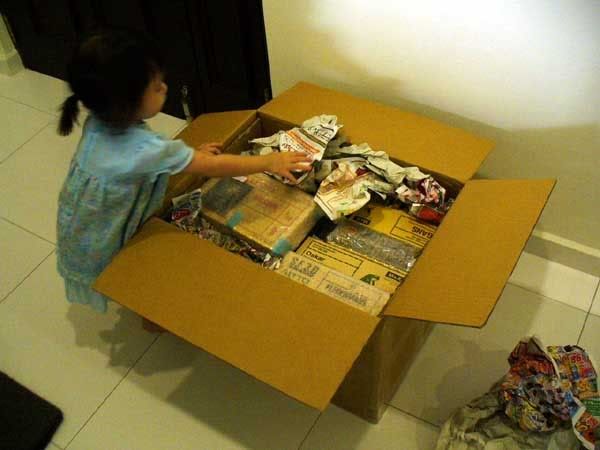 A cute pose, pretty?
The kits!!!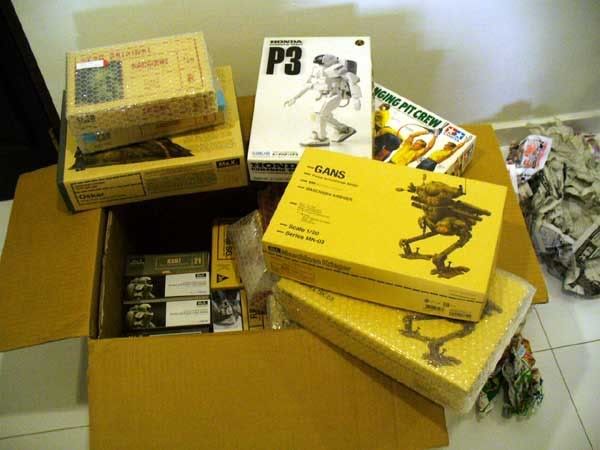 Oskar x 1(thinking to keep or not for myself), Gans x 2, Fledermaus x 1, Raptor x 2,
Fireball SG x 1, Kauz x 1, Konrad x 1, Raccoon x 2, Luna Pawn x 2, Polar Bear x 1,
Fliege x 1, Tamiya Tire Changing crew 1/20 x 1, Honda Humaniod Robot P3 1/12 x 1 (wave)
Most are already spoken for, the 'unsold' ones will be out on sale soon.