Voting's done for the competition and I guess its safe to come out now...:)
After priming, I took out all the stuff to begin airbrushing in my balcony...Its messy I know :)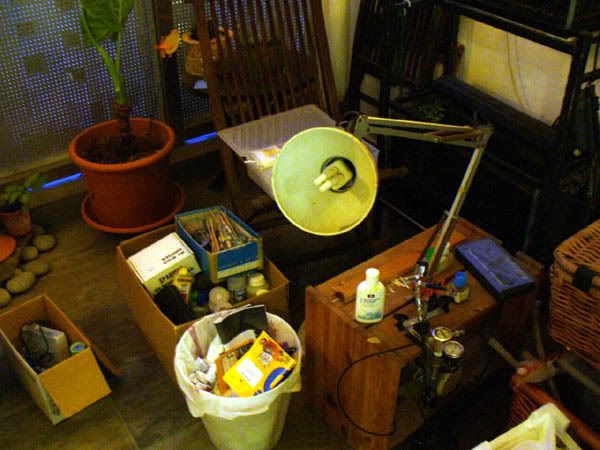 And found that part of the air hose broke due to old age. Talk about Murphy's law in modeling! I cut off part of the air hose and jammed the working part into the compressor...
I sprayed black on the engines and thruster bells and then sprayed tamiya burnt iron. Now they look a bit dark silverish.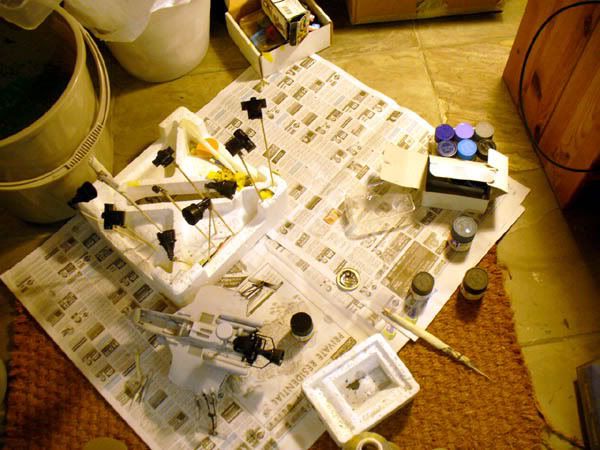 First, I preshaded the Fled with black (lost that picture), and sprayed the cockpit interior with Tamiya medium blue.
Then I asked KGM2 for suggestions on the color palette based on the scheme i've chosen. Dainaka gave me the links, thanks Dai!!
http://www.primeportal.net/hangar/isaac_...an/ah-64d/
He was quick and kind enough to point me to xf-52 flat earth and xf-59 desert yellow/sand colour, as well as xf-57 deck tan.
The next day I went out, bought the paints and begin with deck tan on the Fled. I glued the engines, thrusters and masked them first.
The Fledermaus after preshading with black and colored with deck tan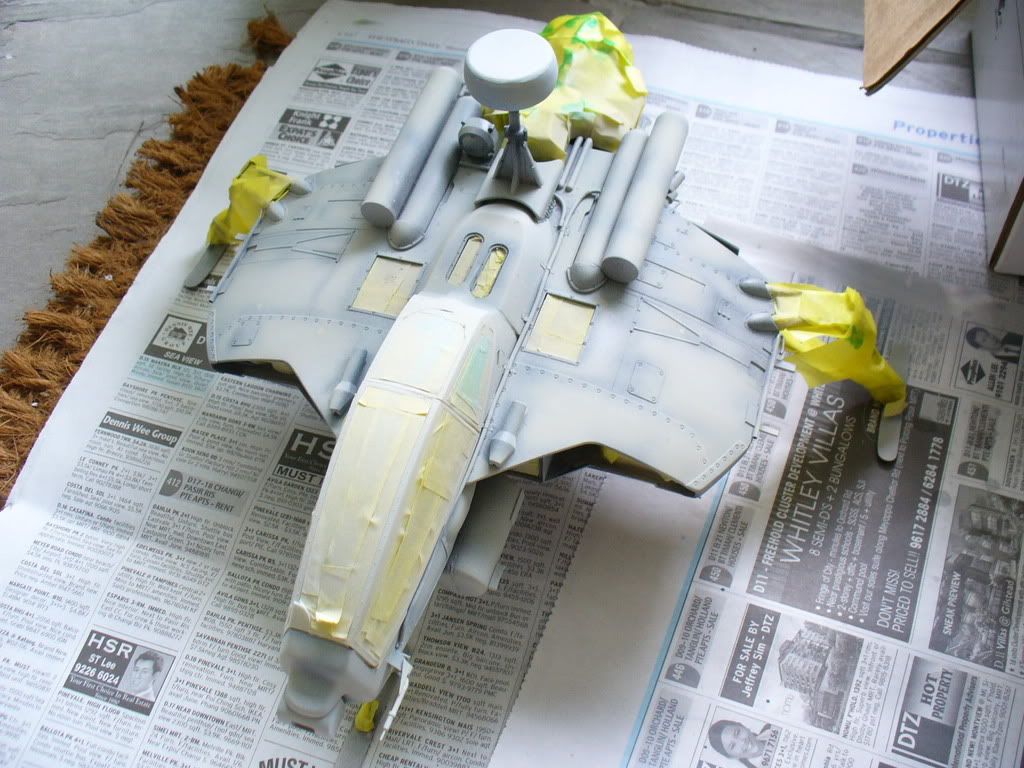 The wings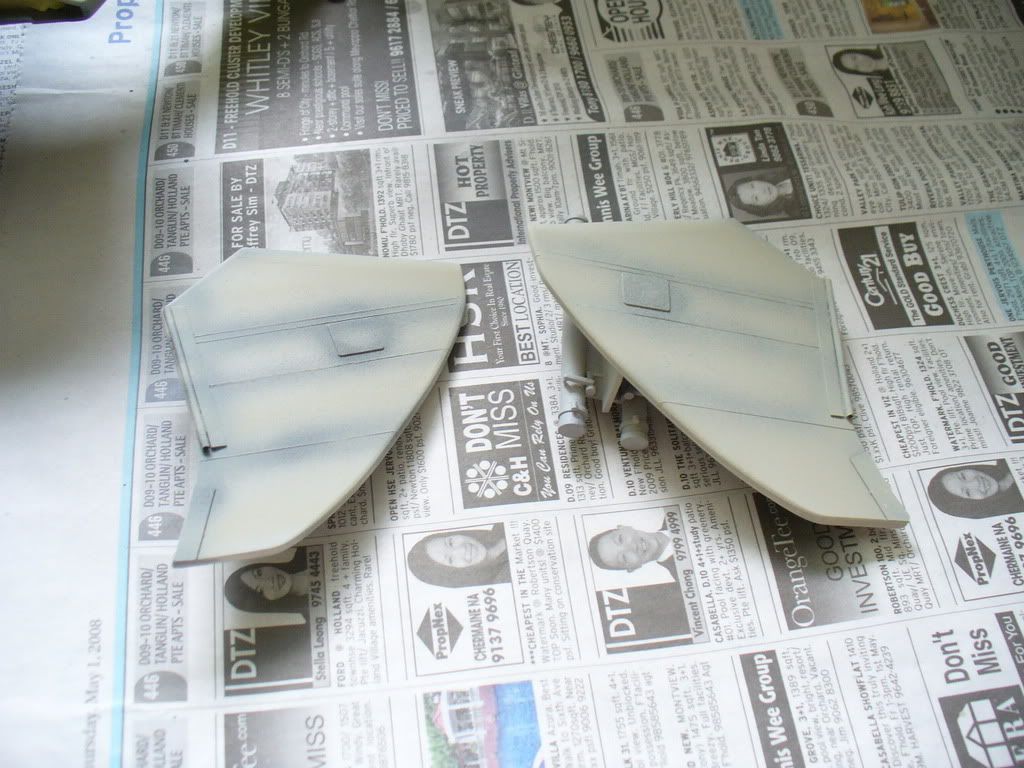 Glued the black/silver engines, masked them and attached the wings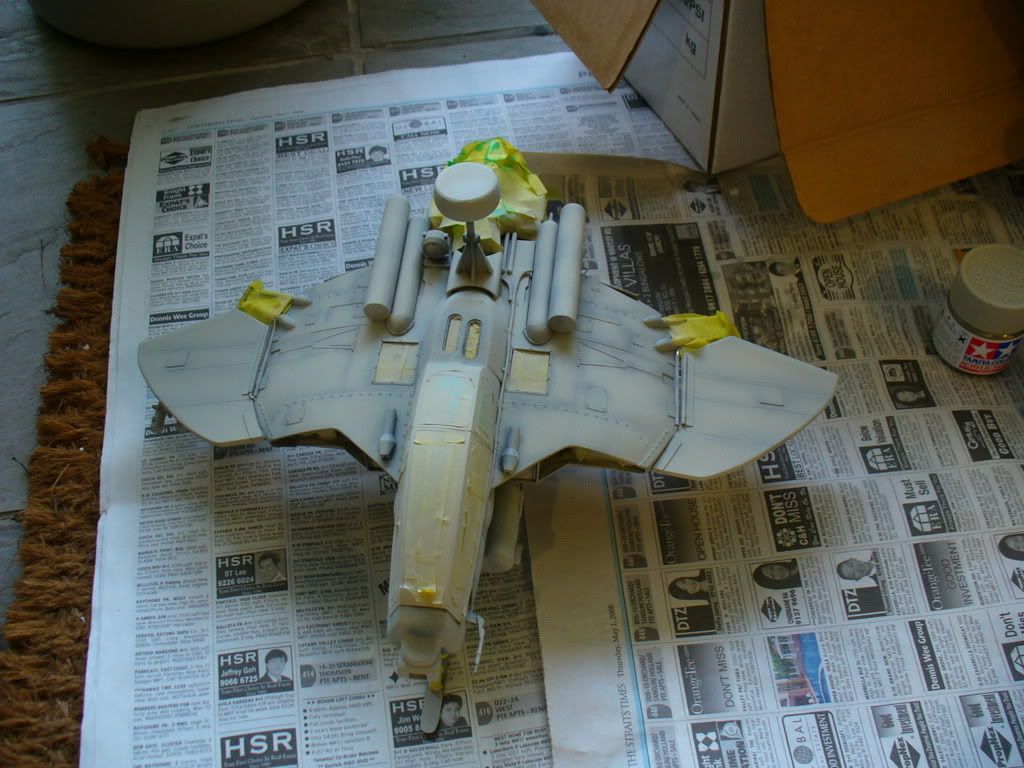 As you can see the preshading still shows through the deck tan, which is good.
After that, I reviewed the base color, and found that deck tan was a bit too light.
So I sprayed desert yellow on the Fledermaus to be the base color.
Masked it using lots of masking tape (this was the hard part, took me 2 hours)
Sprayed the second color, flat earth.
Masked and sprayed with flat earth