My 2nd shipment of Ma.K is IN!

Super big box, fortunately my wife brought along the shopping trolley...

Ashley my toddler helps me unpack the goods...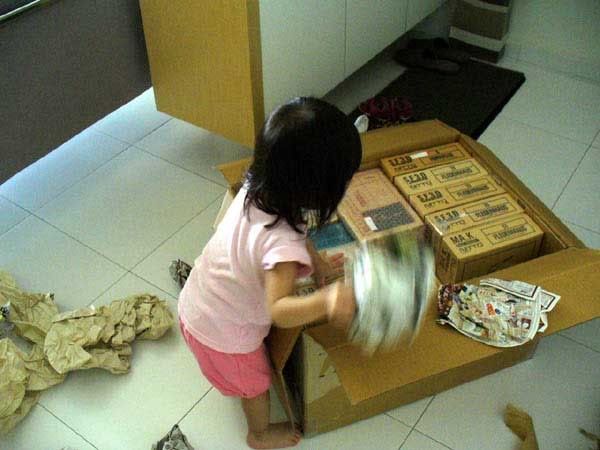 Throws out the paper...
Why the guilty look? You are helping me! lol...
She double-checks the goods...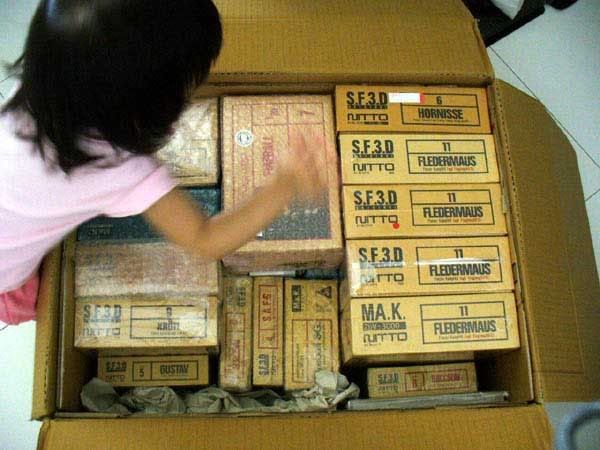 She's hardworking, so proceeds of the Ma.K sale goes to her...
The contents

As Ashley likes to say: "MINE" :lol:

Konrad x 1, Fledermaus x4, Hornise x 1, Raccoon x 2, PKA x 1,

Gustav x 3, SAFS x 1, Fireball x 1, Fireball SG x 1, Prowler x 1, Krote x 2,

Jerry x 2, Gans x 1, Raptor x 1, Ma.K BD Book x 1

Most are already spoken for, the 'unsold' ones will be out on sale soon.