Found on Model Kit World, SAFS - Spring Peace on Earth is a piece by Felix Sin. A competition piece for a Hong Kong modelling contest. Its an anti-war theme. Very nicely done! When I first saw this, I thought it was a very unique diorama. Instead of showing an SAFS in a fighting pose or in a maintenance build, it showed a damaged SAFS with a supposedly dead pilot inside. Note the entrance wound on the side of the suit. I let the pictures do the talking.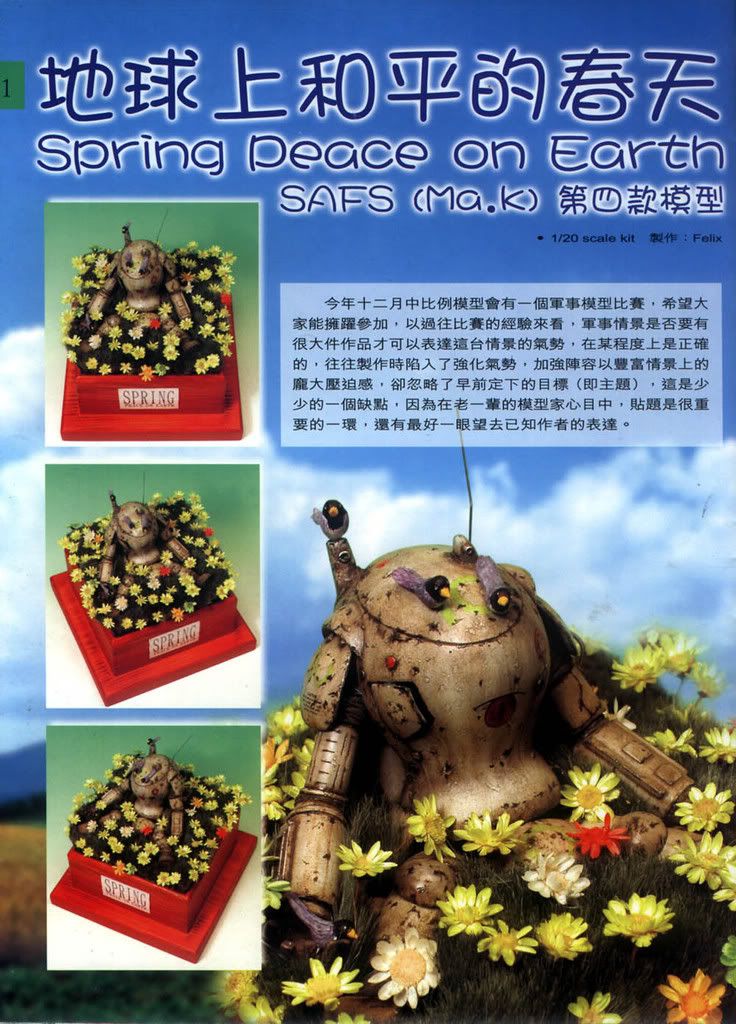 This piece really made me think about war, which is often made glamorous by movied but in reality cruel and sad. Even though the setting is cheerful and bright, it brings sadness viewing it. This is not just art, but delivers a powerful message from Mr Felix, the modeller, to the viewer. Few dioramas evoke this kind of emotion.
I wish I could make Ma.K like him!