A long overdue review, here's the Lunar Gans from modelkasten.
The Lunar Gans is basically a recon unit found on the moon with no visible weapons. It's different from the Land Gans in that besides having no weapons, it uses AG pods and thrusters to propel itself in space. It was featured in Ma.K BD book in the encounters on the moon where it was guarding some Strahl installation and looked on while Merc forces flew past.
Its a rare collectible and regularly fetch extremely high prices in YAJ. I've only seen less than 5 changed hands in 12 months.
We could kit bash a Krote and a Neuspotter, with some parts from Fledermaus, but the price would be pretty high too. The figure from the Fliege kit is included in this kit. All the styrene sprues are milky white.
I got mine in a 20+ Ma.K kit auction, but the bad news for me is there are some missing parts in the box. My heart sank when I started doing the review, as it was then I discovered it. I am missing the unique AG pods on the body(neuspotter AG pods modified and built side by side), and the large thruster bells (from the Fledermaus kit). Considering how far I went to get it...Sorry for the rant, we can only hope for a reissue in styrene by WAVE in the near future... :)
Details
Scale: 1/20
Type of material : injection molded, multi-media, white colored plastic + resin parts
Number of parts: ? in many sprues
Decals: yes
Instructions: yes
Overall quality: Very good, virtually no flash
Overall accuracy: Accurate
Date of release: March 2000
Release price: 7900 yen (price from HLJ)
Current Running price in YAJ: 18000yen - 24000yen
Pictures

Box (front)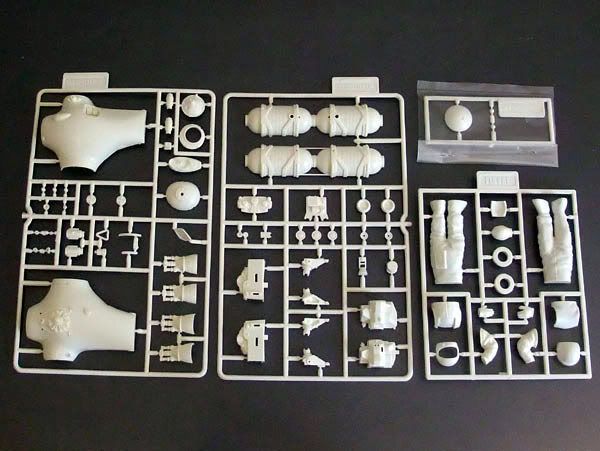 Sprue (Neuspotter and figure)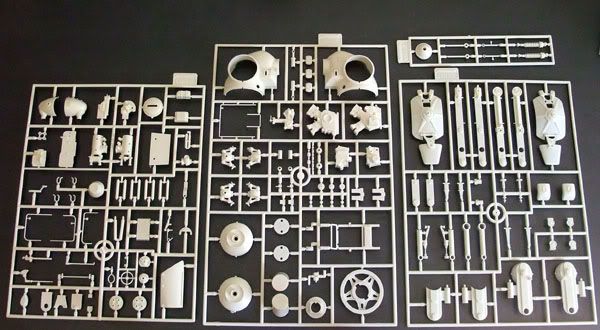 Resin for the optics in front of the Gans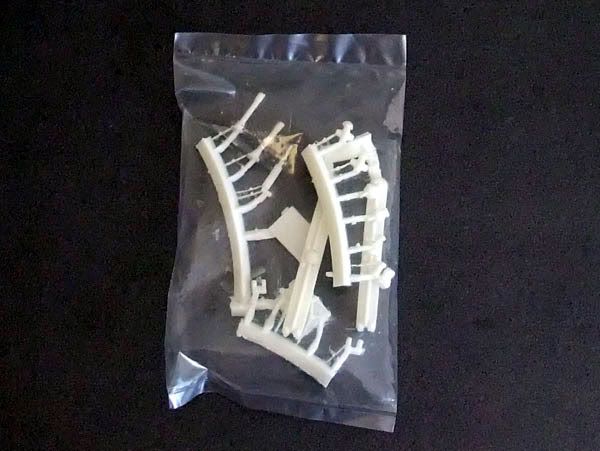 Camo card and multimedia (If I am crazy I would buy 3 or more Lunar Gans just to paint all the different schemes, well maybe when the styrene kit comes out, IF it comes out)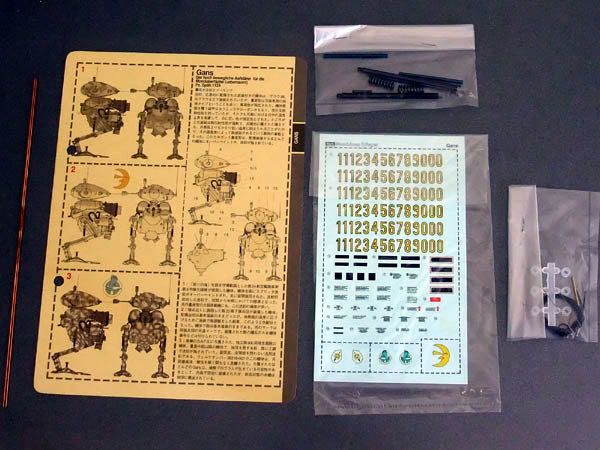 Instructions with funny comics inside

Man its in German! I can't read it!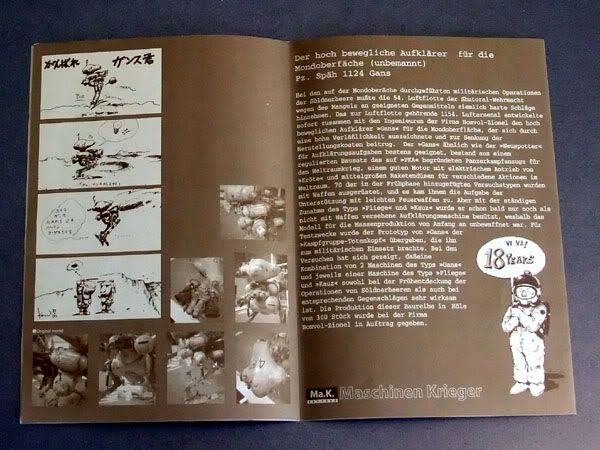 Hope you guys enjoyed this review. :)
Will
(Update, a generous forum member volunteered to give me his Fledermaus thruster bells!!! Thank you so much!)