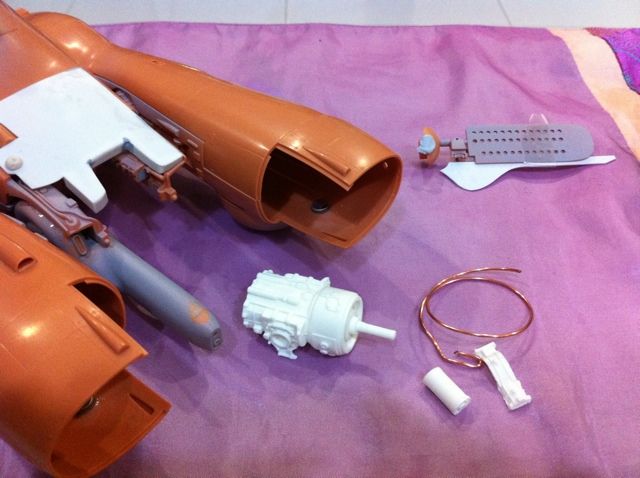 Look at what came in today!
A kind member of the Mak forum gave me an original Falke engine resin made by futch who made and sold the resin Falke before the styrene version which we are building, came out!
It's beautiful!
Now I gotta figure put how to fix it inside ...
Thanks so much zerobxu!!!
So exciting !!