Thanks guys for your well wishes! Elias is still a bit grumpy but better... Damn the apple auto correct, we did not overgraze him, but overfed him, he reached 5kg in two months instead of six!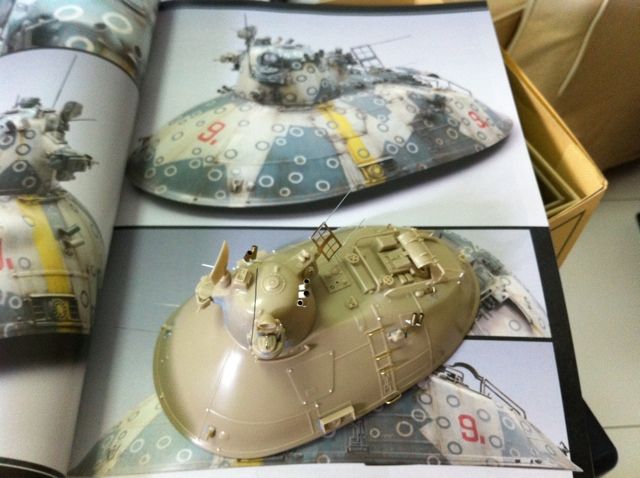 I referenced the 1/35 kit and see what other details I can put in.
I added wires for the antenna on the turret, and brass wires (no 2 brass wires from the local daiso japanese value shop) for making the handles to climb up the nut. Also removed some plastic on the left and right side which are represented by wires on the 1/35 kit.
Added smoke grenade launchers using brass tubes from hobbymate bought earlier and added rivets using very thin evergreen styrene. There are actually rivets in the kit but are very shallow and almost invisible.
Love adding details to this kit.
What do you guys think?