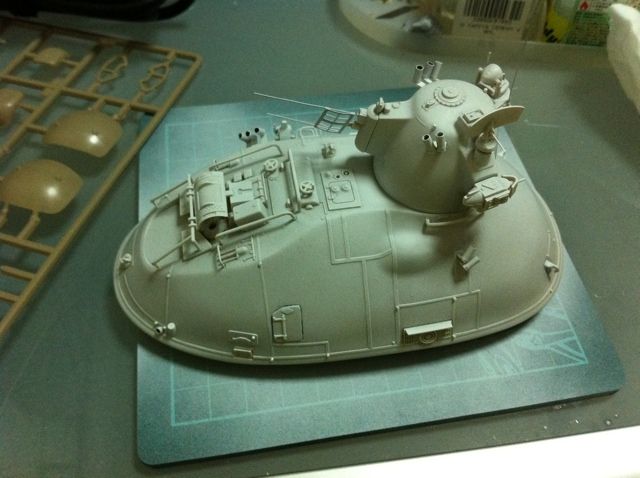 Super slow progress due to each one in my family taking turns to get sick.
First was Ashley and now my wife. But thank God only minor food poisoning.
I ran out of the 2mm brass tubes for the smoke grenade launchers and had to go out and replenish them.
Finally primed everything tonight.
Next up, base coat!