SMJ sent me the parcel on the 4th of July, the Japanese post was very efficient and the parcel arrived in Singapore on the 6th. After a long wait for processing, I finally got the parcel delivered to my house on the 10th. I was not in the house, so they left a delivery advice for me. I got it redirected to the post office near my house and went to collect it with my kid Ashley...
Here's Ashley taking my delivery advice and my identification card at the post office..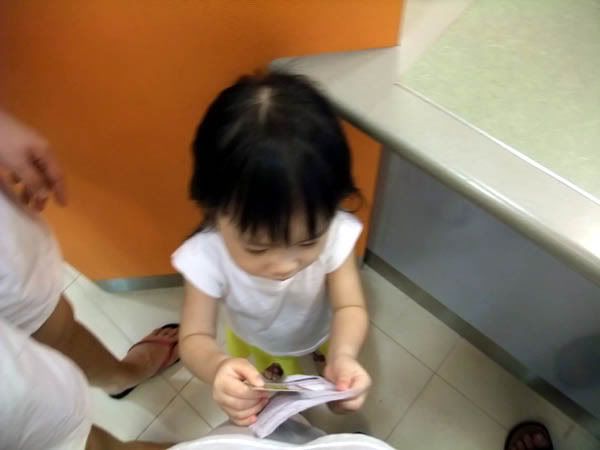 She inspects the package to see if its ok and the box is in one piece... So young and such an expert!
Then the child instincts kick in and she starts using it as a drum! Don't worry, the kits are fine! :)
Back at home, here are the contents... its not such a big shipment as the previous two... I will contact the buyers shortly...
Contents: Fledermaus x2, PKA x3, Kauz x2, Prowler, Gustav, AFS, AFS MkII x2, Heinrich, Fliege, Kubrick Mak, Junkyard & Hobby Space HAFS Jerry (resin), SAFS, Manga book with robot battle illustrations inside.