It's been a while since I posted any wip but I've been building and sanding kits til the primed stage. No airbrushing until very recently, as I've gotten myself the diy spray booth based on the thread in the plamo forum.
I restarted my engine for the Plamo december meet.
Here is my second Falke, a prebuilt one by another member who sold it to me. it was pretty well built, all that was left were some seam lines to clear.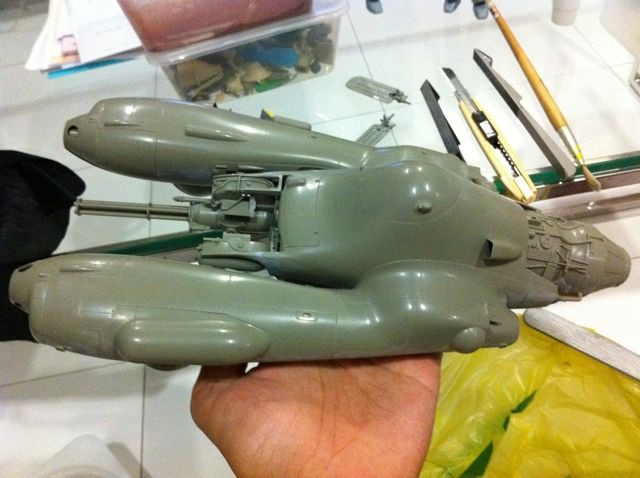 I did add a bit of details to the thruster to hide some seams which were hard to remove cos it was already glued together. You can see them as a different color as the kit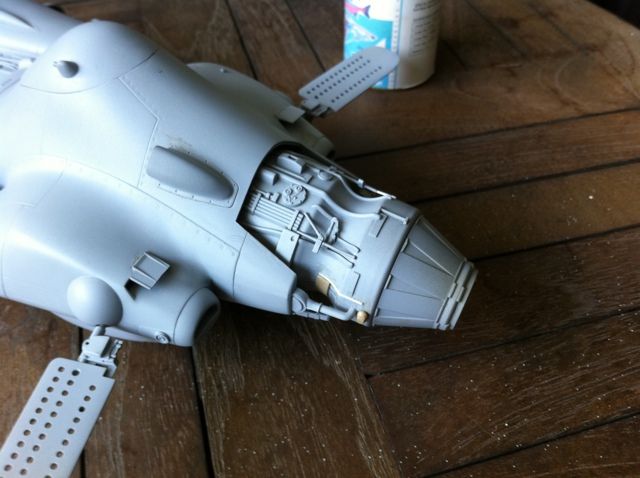 I also fixed some part which I broke accidentally.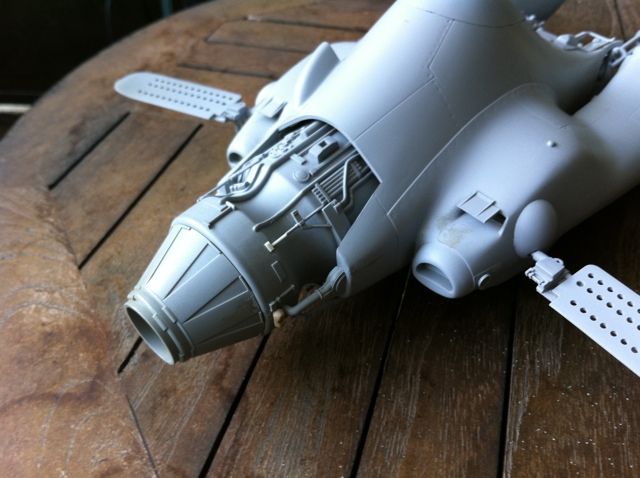 I have mixed feelings about this kit, as I am not a Falke fan, and bought 3 of them at the initial selling price, to scratch build the Griffon, and now the Griffon is released as a kit and this kit is heavily discounted on the online sites. Well that's life sometimes.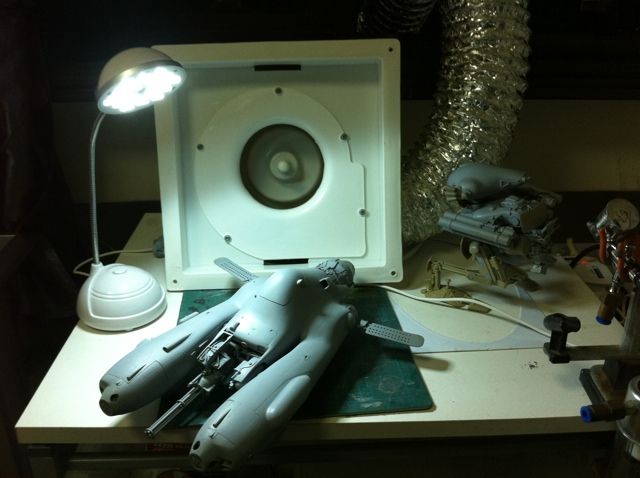 Here is the primed kit in my study where I set up my airbrush booth.