Preshade with black gunze lacquer and the engine is full black.
Mask the engine before I carry on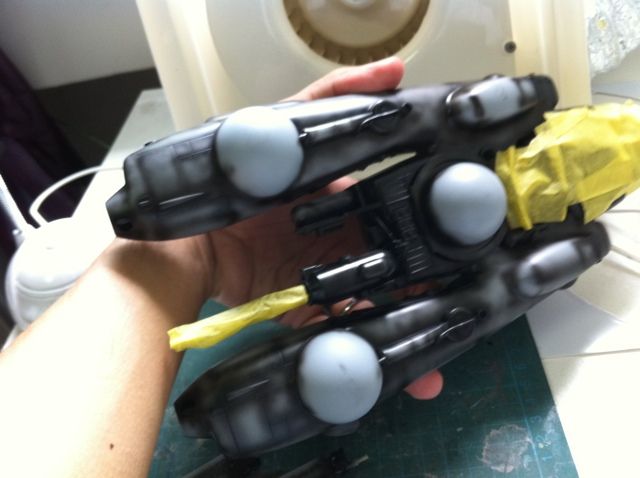 masked the mini gun.
sprayed the three anti gravity pods with tamiya medium blue acrylic but it seems to scratch off easily. Well the scratched effect looks good as it is the part that contacts with the ground when landing.