Sorry haven't updated in a while, was very busy at work and at home... Received the WAVE Gans reissues early January. The box was 'lost' in the post office, being stuck under a table, otherwise I would have gotten it in 2008.
Bought 2 this time, and the box art looks great! Well packed and protected... I am very happy! :)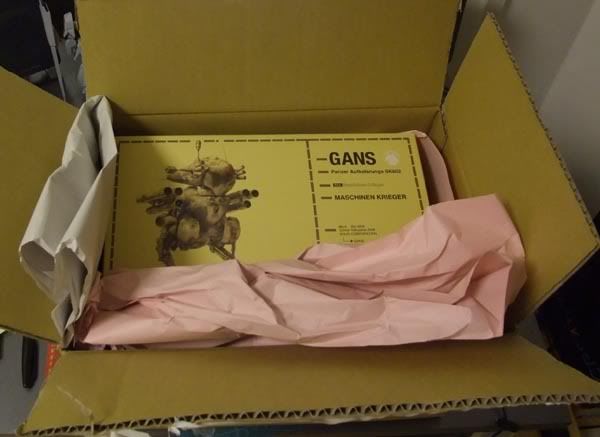 Contents: Basically the same as the Gans produced by WAVE the first time, with notable differences in the color of the instruction sheet, the decals and camo card. (see the Polar Bear checking it out... -_-''')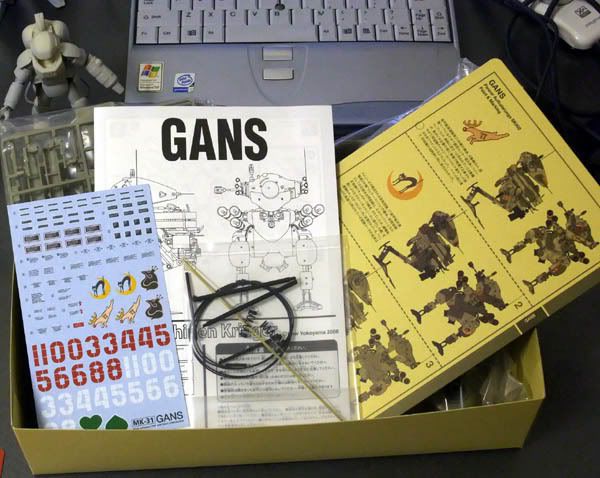 Camo card, The first one is a reindeer themed camo with the eyes painted red! Looks very nice I must say, dunno how it would look with winter camoflage slapped on. The second one is with a cat, not sure the meaning, but I think I've seen it before on some other Ma.K kit. The last one is my favourite, the King Frog, which I presume its commanded by the Konigs Krote?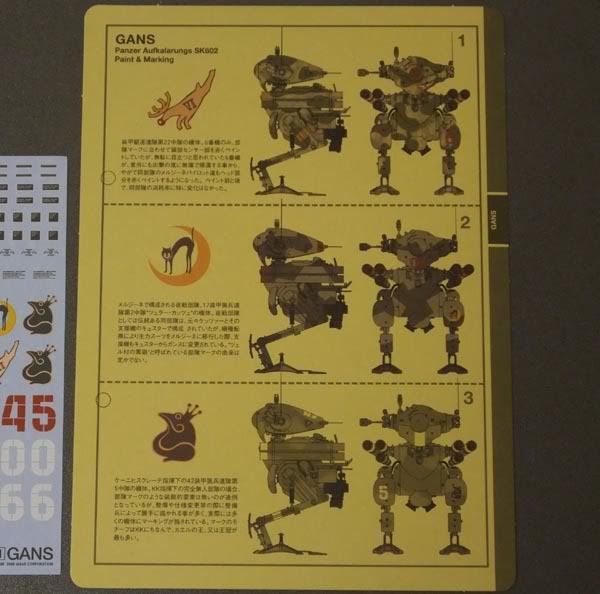 The decals, which is slightly different. Gone are the orange pumpkin head which I really like... Fortunately, the green heart is still there. Check out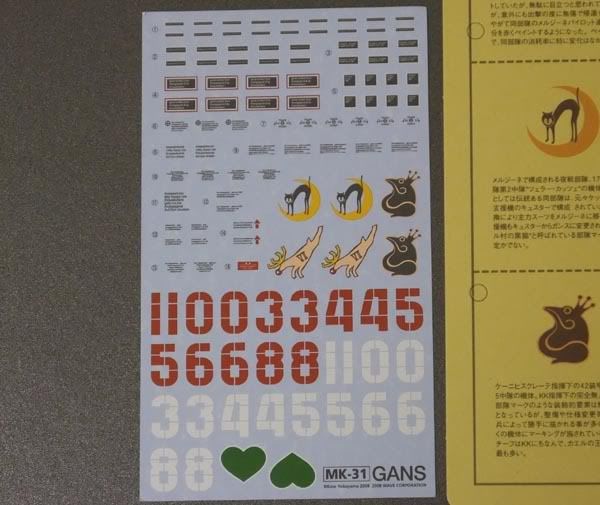 At Yahoo Auctions Japan, this reissue is abundant and caused the older Gans to disappear for a while. The price of the older Gans has also dropped to 6000-8000yen. Well, for those of us who want the old decals and camo cards, its a good time to buy...
All in all, no surprises in this kit, the sprues being the same. Take this as a mini review of the WAVE Gans 2nd release.
Check out my review of the first issue of the WAVE Gans here:
http://iluvmak.blogspot.com/2008/07/sk602-land-gans.html